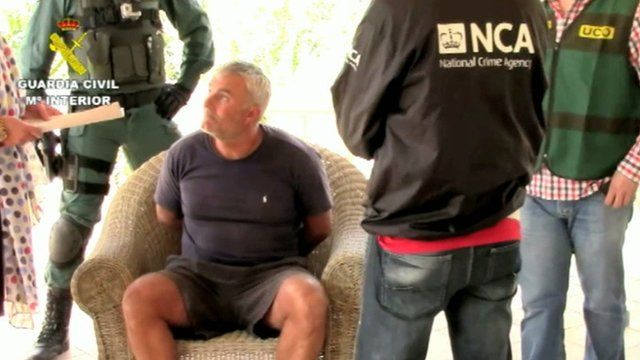 Video
Police video shows UK fugitive arrest in Alicante, Spain
Spain's Guardia Civil has issued video footage which shows police officers swooping on the Alicante villa of one of Britain's most wanted fugitives, and placing him under arrest.
Paul Monk, 54, is currently being questioned in Spain over the murder of a fellow Briton.
Police searching the property found an imitation firearm with a silencer and bundles of banknotes.
Paul Monk's extradition to the UK for alleged drug trafficking offences has been put on hold while police investigate his alleged links to the murder of a 25-year-old man from Liverpool.
Some parts of this video footage have no sound