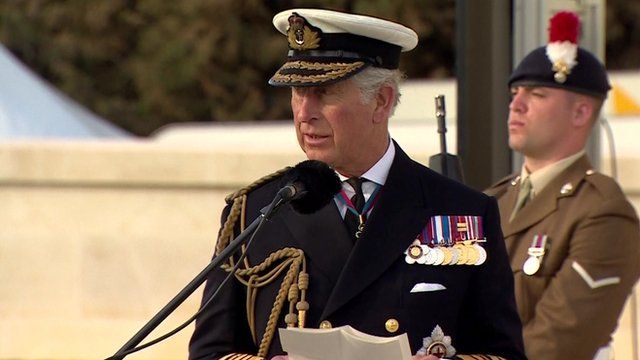 Video
Gallipoli campaign: Prince Charles pays tribute at ceremony
The Prince of Wales has paid tribute to the "ordinary people called upon to do extraordinary tasks" at a ceremony marking the centenary of Gallipoli, one of World War One's bloodiest campaigns.
About 131,000 people - made up of 45,000 Allied forces and 86,000 from Turkey - died in the campaign.
At the ceremony in Cape Helles, Prince Charles read an extract from John Masefield's Gallipoli, describing the departure of boats bearing those heading off to fight.
Go to next video: Drone flight over Gallipoli battlefield