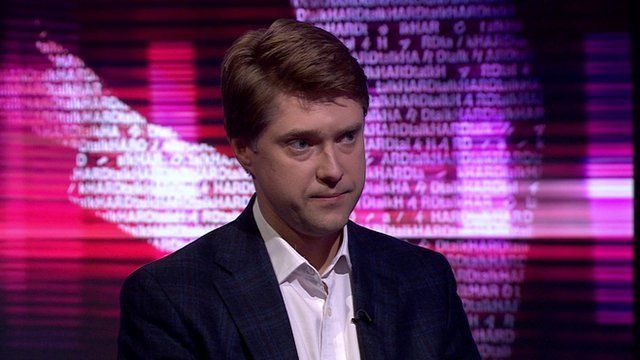 Video
Ashurkov: Confronting regime in Russia is 'not easy'
Where does the opposition stand in Russia today? Some have been jailed, others have been forced to leave the country, like Vladimir Ashurkov, who is facing embezzlement charges in Russia which he says are politically motivated. He has now been granted asylum in the UK.
In Russia he was the right hand man of anti-corruption blogger Alexei Navalny of the Progress Party. He talks to HARDtalk's Zeinab Badawi about where the opposition goes from here.
Since the interview took place, the Russian Interior Ministry has announced the cancellation of the Progress Party's registration.
You can see the interview in full on BBC World News on Wednesday 29 April at 03.30, 08.30, 14.30 and 20:30 GMT and on the BBC News Channel on Tuesday 28 April at 04.30 BST and on Wednesday 29 April at 00.30 BST.