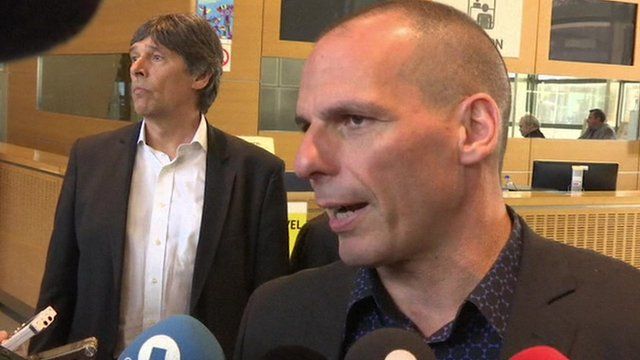 Video
Greece's Varoufakis pushes for bailout deal
Greek ministers have launched a concerted effort to persuade European officials to release more bailout money as the government runs out of cash.
The Eurozone finance ministers are meeting on Monday, just a day before the Greek government has to repay more than a billion dollars to the International Monetary Fund.
Speaking after meeting his French counterpart in Paris, Finance Minister Yanis Varoufakis said it was important that "good progress" should be solidified.
Go to next video: The Grexit explained - in 60 seconds