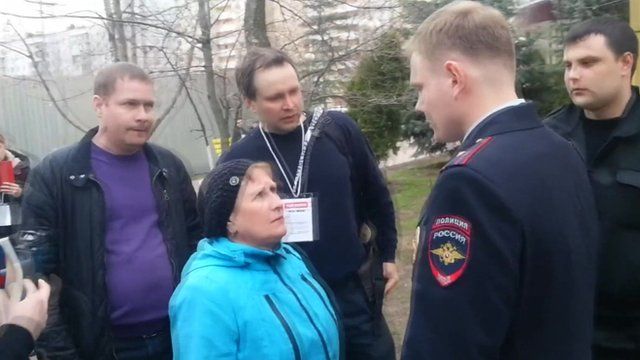 Video
Moscow electoral fraud caught on video
Stanislav Pozdnyakov went to monitor a municipal election in Balashikha, just outside Moscow, for practice and was later beaten so badly he needed emergency surgery to remove his spleen.
Earlier, he had filmed how he and other monitors spotted a woman apparently trying to rig the vote.
In the activist's footage, taken on a mobile phone, she is caught with a wad of ballot papers inside her anorak.
Go to next video: Russia shows off new Armata tank