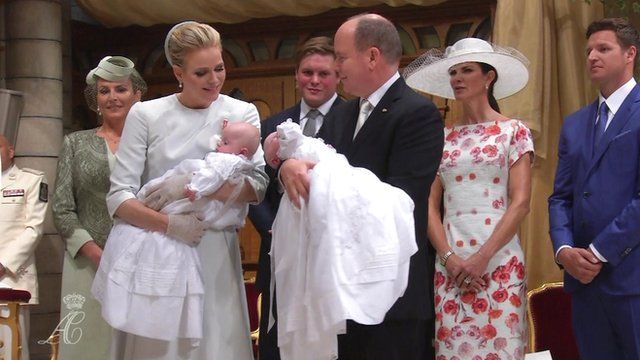 Video
Monaco's Prince Jacques and Princess Gabriella christened
The twin babies of Prince Albert II and Princess Charlene have been baptised at Monaco Cathedral.
Prince Jacques and Princess Gabriella were christened in the same building where their royal ancestors were crowned, married and buried.
The principality of Monaco, which covers about 2sq km (less than one square mile), is the world's smallest independent state after the Vatican City.
Elaine Jung reports.
Go to next video: Monaco royals present twins