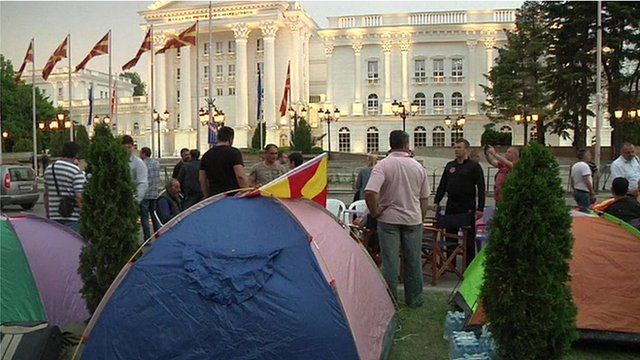 Video
Macedonia protest continues amid cover-up claims
Demonstrators in the Macedonian capital Skopje have set up camp, following an anti-government rally on Sunday attended by thousands.
The protesters have vowed to continue their protest until Prime Minister Nikola Gruevski resigns.
It follows the release by the opposition of covert recordings which appear to show ministers plotting vote-rigging and the cover-up of a murder.
Mr Gruevski denies the allegations.
Opposition leader Zoran Zaev said people were demonstrating because "everyone wanted to bring back freedom and democracy".