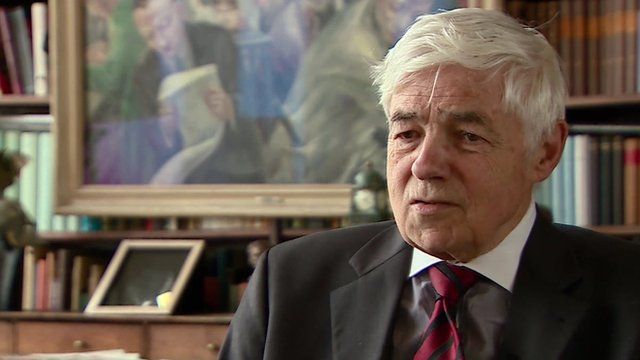 Video
Stuermer: Merkel wants UK to stay in EU
Michael Stuermer, historian and former adviser to Helmut Kohl, has warned that the UK's plan to hold a referendum on EU membership has created "great uncertainty" which could put off investors.
Speaking to the BBC's Katya Adler, Mr Stuermer also suggested that German Chancellor Angela Merkel would want the UK to stay within the EU so she could stay "at the heart of the European power play".
Prime Minister David Cameron has promised to renegotiate the terms of Britain's relationship with Europe ahead of a referendum in 2017.
Go to next video: Osborne opens door on Europe debate