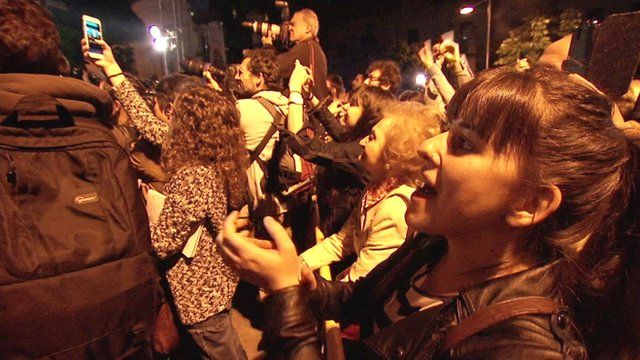 Video
Spanish elections: Anti-austerity parties support swells
The governing People's Party (PP) in Spain has suffered heavy losses in regional and local elections.
In what was seen as a test before parliamentary elections expected in November, left-wing groups opposed to austerity made strong gains.
Six months before national elections, the ruling PP has gained the most votes, beating the Socialist party who came second with 25%.
But the two traditional parties fell short of overall majorities in most areas. They both lost a significant number of votes to emerging groups Ciudadanos and Podemos.
Tom Burridge reports from Madrid.
Go to next video: Anti-austerity protest in Spain