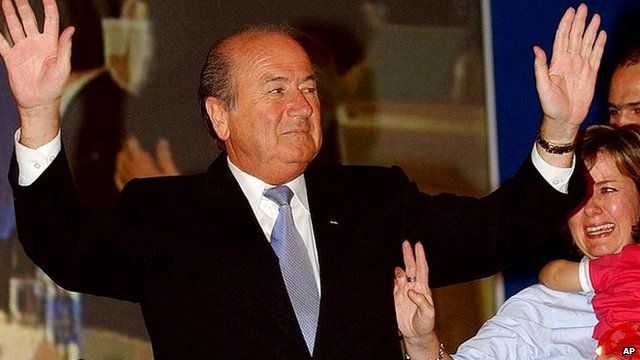 Video
Fifa corruption: My father will survive, says Corinne Blatter
Ahead of Fifa's leadership vote on Friday Sepp Blatter's daughter, Corinne, has been speaking to the BBC about her father.
Mr Blatter is seeking a fifth term as president of football's governing body but Uefa has called for a boycott of the election, following the arrest of senior football officials on corruption charges.
Sepp Blatter has not been named in the investigations.
Corinne Blatter said her father has been hurt by the criticism that has come his way but that "he will survive, whatever happens on 29 May."
Go to next video: Pressure mounts on Fifa's Blatter