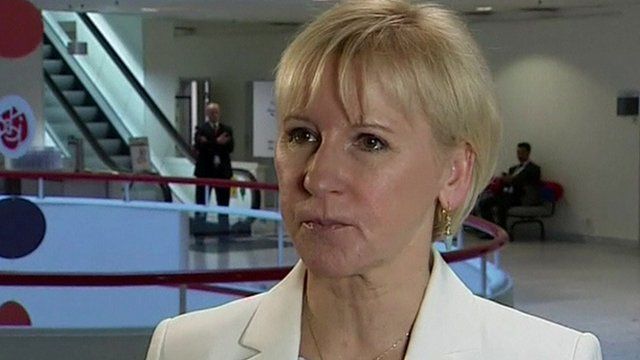 Video
Russia bans 89 EU officials: Sweden demands explanation
The European Union has responded angrily to Russia's entry ban against 89 European politicians, officials and military leaders.
Those banned are believed to include general secretary of the EU council Uwe Corsepius, and former British deputy prime minister Nick Clegg.
Swedish Foreign Minister Margot Wallstrom demanded an explanation from Russia, saying the move did not "contribute to increasing the trust of Russian actions".
Go to next video: Bildt: Ukraine crisis 'may deteriorate'