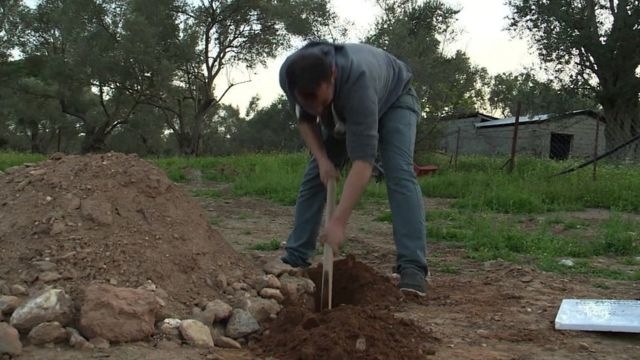 Video
Burying the dead who fail to make it to Europe
Mustafa Dawa was working as a volunteer translator on the Greek island of Lesbos, as hundreds of thousands of migrants were arriving by boat.
But so many people have died trying to reach Europe by sea from Turkey that the local morgue and cemetery on Lesbos were unable to cope.
So Mustafa - who is originally from Egypt - took on a new role, as a gravedigger.
In a powerful interview, he told the BBC's Sarah Rainsford that he has already buried 71 people in accordance with Islamic tradition. More than half of them were children.
Go to next video: 'Shall we go and drown in the sea?'