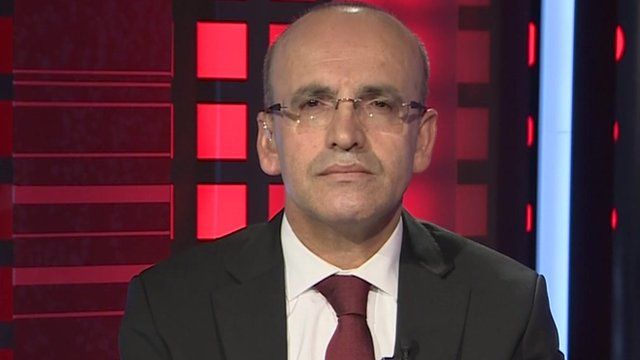 Video
No decision on death penalty, says Turkey's deputy PM
No decision has been made on reinstating the death penalty, Turkey's deputy prime minister, Mehmet Simsek, has told BBC HARDtalk's Zeinab Badawi.
Speaking on Monday, Mr Simsek said: "The perpetrators of this failed coup have to face the full force of justice, otherwise it will be a huge injustice to Turkish people, to Turkish democracy, but we have to stay within the rule of law."
The government was responding to the "massive public pressure" to reinstate the death penalty, but a reintroduction would require a discussion in parliament and within "elements of society", explained Mr Simsek.
Turkey abolished the death penalty in 2004 as part of its bid to become a member of the European Union.
Turkish President Recep Tayyip Erdogan has said he is ready to reinstate the death penalty "if the people demand it", following the recent coup attempt.
You can see the interview in full at these times on BBC World News and the BBC News Channel and after transmission on BBC iPlayer (UK only).
Go to next video: Cleric rejects Turkey 'coup' claims