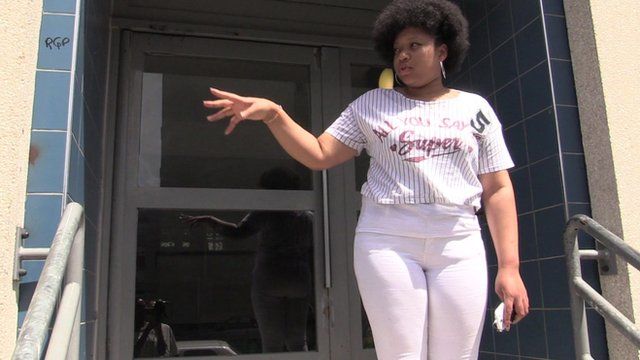 Video
'We've seen a lot of burnt cars'
The poor suburbs of French cities suffer from high unemployment and other social disadvantages. Partly because of this they have a high population turnover. Residents - typically migrants - tend not to stay for long, and most are upwardly mobile.
But some people remain stuck in the banlieues for many years. Student Svetlana Piquionne, 20, has lived all her life in the same housing estate in Goussainville, north of Paris.
During a walk through her neighbourhood, she explains why she would like to move out.
24 Aug 2016

From the section

Europe