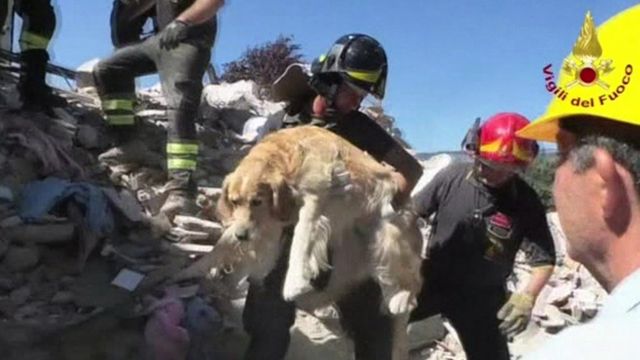 Video
Italy quake: Dog survives nine days in Amatrice rubble
A golden retriever has been rescued from the rubble of an earthquake that killed at least 290 people in central Italy more than a week ago.
Fire brigade officers had gone with Romeo's owners to get some of their belongings from their destroyed house, when they heard the sound of barking.
The dog drank some water, then rescuers helped it to get down from the pile of rubble.
Go to next video: Drone reveals Italy quake church interior