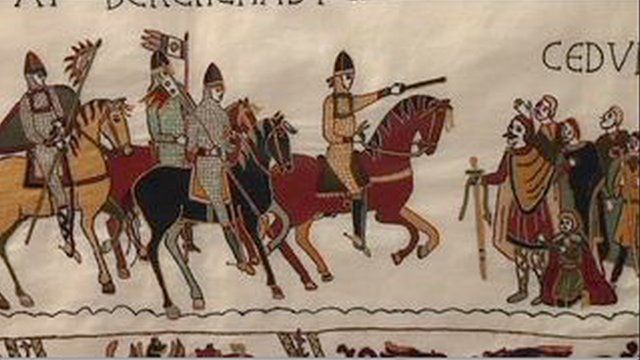 Video
Alderney's Bayeux tapestry unveiled
The work of more than 400 people, including members of the Royal Family, has resulted in a final panel for the Bayeux tapestry being completed in Alderney.
It shows William the Conqueror being crowned King of England on Christmas Day 1066.
The original tapestry - which is actually an embroidery - is 70m (230ft) long and shows scenes recreating the Battle of Hasting between William and King Harold.