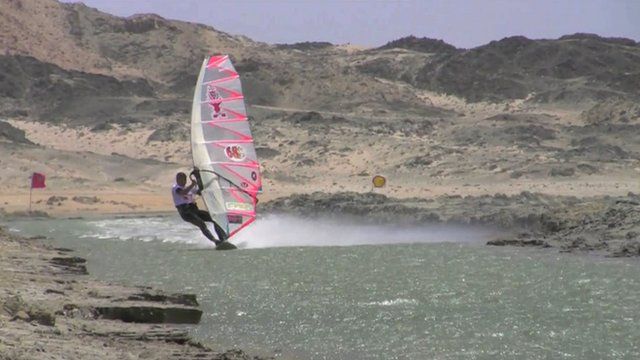 Video
Guernsey windsurfer Martyn Ogier attempts speed record
A windsurfer is heading to Africa in a bid to travel at more than 50 knots over 500m and set a new British record.
Martyn Ogier, from Guernsey, already holds the British GPS 10 second record for speed sailing.
He said: "Namibia is a very windy place and they've got permission to build this man-made canal you sail down.
"You can predict the wind quite well, it comes up for a day and then drops off again for a couple of days and then brings up again, so over the course of the two weeks we're there we should have four or five days of good sailing."