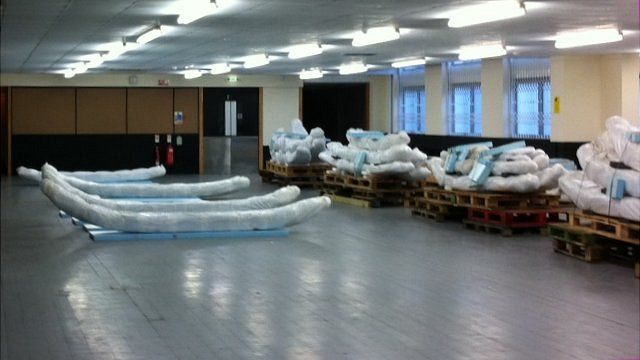 Video
Asterix wreck timbers return to Guernsey
The timbers of the Asterix, a Gallo-Roman wreck found in 1982, return to Guernsey.
The trading ship was found in St Peter Port harbour mouth on Christmas Day 1982 and raised from 1984 to 1986.
The wreck has been undergoing conservation work at the Mary Rose Trust since 1999 and returned to island on Wednesday.
It is being stored in the former Post Office headquarters in Guelles Road, where they are due to go on public display, although exact details have yet to be finalised.
Read more about the return of the ancient wreck.