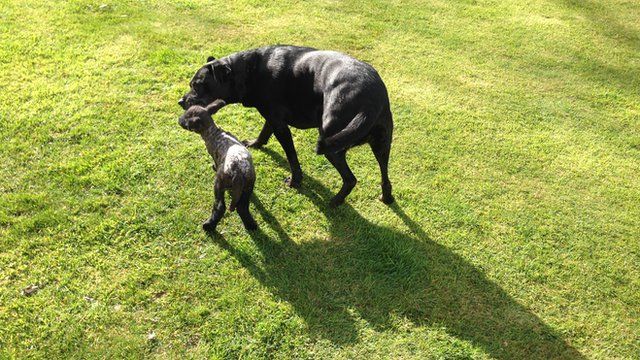 Video
Guernsey dog 'adopts' abandoned lamb
A Guernsey Labrador has taken a newborn lamb under its paw after it was abandoned by its mother.
Tia and Rocky, a Shropshire breed, are residents of a cider farm on the island, where sheep are used to keep the grass short around the apple trees.
Owner James Meller said he had brought Rocky into the house after he was abandoned and he believes that led to Tia treating the lamb as a companion.
"Having the animal around the house, Tia saw it as a companion and took a shine to it," he said.