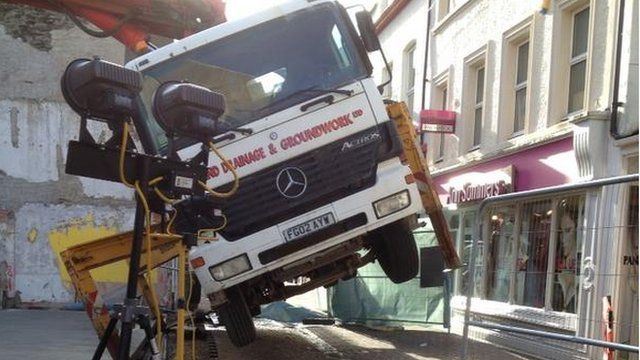 Video
Toppled lorry closes Isle of Man's main shopping street
Part of the Isle of Man's main shopping street has been closed to the public after a lorry pumping concrete toppled over.
About 12 people were working on the site of the former Leisure arcade at the time of the accident at about 10:00 GMT but no-one was badly injured.
One labourer said: "I saw my colleague flying through the air after the hose exploded. There was a loud bang."
The site is currently being developed into a retail outlet.