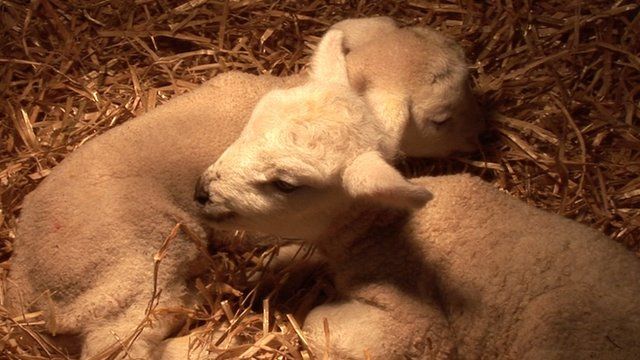 Video
Farmers suffer as sheep dead in Isle of Man snow
Some Isle of Man farmers are facing an "uncertain future" after losing thousands of sheep and cattle during the heavy snowfall of March.
Around 8,000 sheep are thought to have died.
Danny Creer runs one of the largest sheep farms on the Isle of Man at Ballaglonney in Crosby.
He said: "I may have lost about 50% of my stock so really I don't know if the farm is still financially viable. The future is uncertain -my family have worked and worked and worked at this- I have been a famer for 36-years and this is the worst time I have ever known."