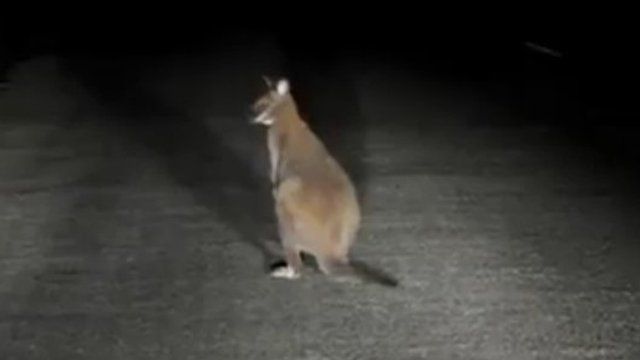 Video
Manx couple film wild wallaby on TT course
A couple from the Isle of Man have captured a rare wallaby sighting on the TT course after they came across it on their drive home from a party.
More than 100 are thought to be living in the north of the island after a pair escaped from the island's wildlife park half a century ago.
The wallabies are native to South East Australia and Tasmania but have adapted well to the island's cooler climate.
Dr Richard Selman, who works as a zoologist, said: "They are usually dawn to dusk active so it was very rare to see one at night.
"We followed it slowly in our car and happened to have a camera."
Go to next video: The Isle of Man's wild wallabies