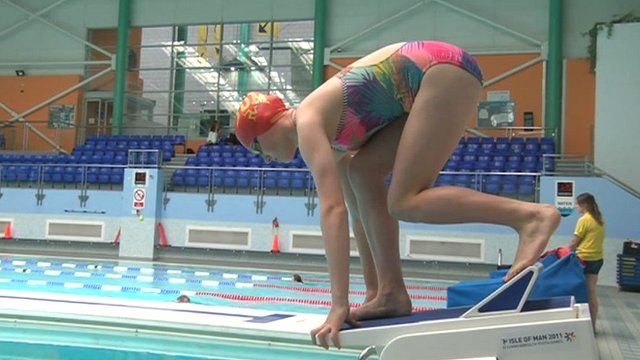 Video
Glasgow 2014: Swimmer, 14, follows in mother's footsteps
A 14-year-old school girl from Lancashire is set to follow in her mother's footsteps by representing the Isle of Man at the Commonwealth Games.
Niamh Robinson, the youngest member of the team, will contest five events in Scotland - 24 years after her Manx-born mother Suzanne swam at the 1990 Auckland Games.
"It's all happened so quickly," she said. "My coach suggested I tried to hit some qualification times and I've managed 28."