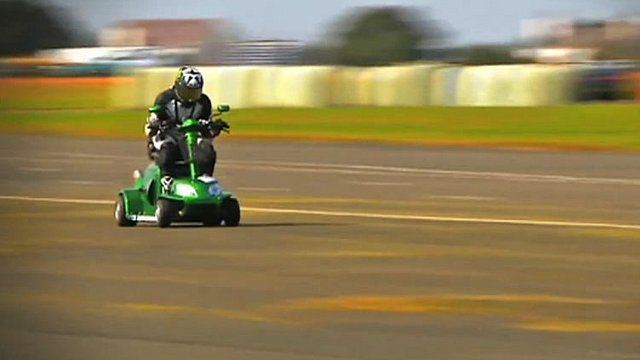 Video
Mobility scooter breaks speed record
Two Isle of Man mechanics have set a new record for the worlds fastest mobility scooter.
David Anderson and Matt Hine from Anderson's Body Shop, Ballasalla, built the vehicle in six months in an attempt to break the current of 82mph.
Racing at Jurby Motordome they set a record of 107.6mph.
Driver Matt Hine said: "It's great to drive, I wanted it to go even faster.
We just have to wait for the Guinness Book of records to confirm it."
Onboard footage courtesy of Duke Video and Andersons Bodyshop.