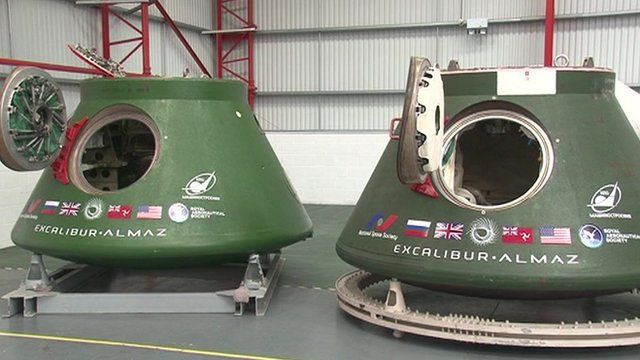 Video
Isle of Man space tourism blow as capsule departs island
The departure of a Russian space station and capsule from the Isle of Man could signify the end of Isle of Man-based space tourism.
Space exploration and tourism company Excalibur Almaz (EA) planned to use them for space holidays costing £100m after importing them in 2011.
The company was unavailable to comment on where the 11m (36ft) long space station, built in the 1980s, was being transported.
Economic Development Minister Laurence Skelly said he was "saddened" to see the end of the potential space tourism project.
In 2011, EA announced it would be ready to take its first passengers on private lunar expeditions by 2015.
It hoped to refurbish the disused Russian spacecraft but had no plans to launch from the island.