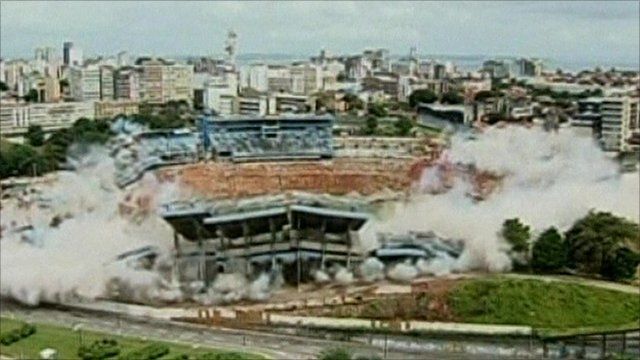 Video
Stadium demolished as Brazil builds for 2014
The Fonte Nova stadium was demolished on Sunday as Brazil prepares to host the 2014 World Cup.
Over 700 kilos of explosives were used to demolish the football stadium in the northeastern city of Salvador, where seven people died in 2007 after stands collapsed during a match. The complex had been closed ever since.
A new $330 million stadium is being built in its place, and will have the capacity to hold nearly 51,000 people.