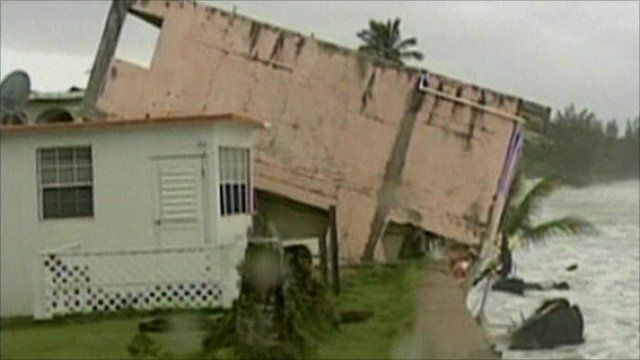 Video
Hurricane Earl heads for US
Hurricane Earl is heading for the US east coast after causing power cuts and heavy rain across the eastern Caribbean.
The category-four storm is generating sustained winds of 215km/h (135mph).
The US authorities say they fear the hurricane may brush North Carolina and could prompt evacuations.
In Fajardo, Puerto Rico, residents boarded up businesses and strong winds lashed the coast.
Go to next video: Hurricane Earl heads for US coast