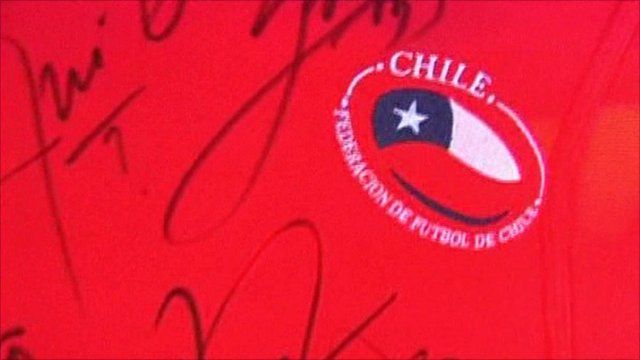 Video
Trapped Chilean miners sent signed football shirts and cigarettes
The 33 Chilean miners who have been trapped underground for more than a month have been granted permission to smoke after improvements to the ventilation system.
They will be sent two packs of cigarettes each day through a borehole that connects them to the surface, and they have also been sent football shirts signed by the national team to keep up their spirits.
Stephanie Holmes reports.
Go to next video: Trapped miners speak to families