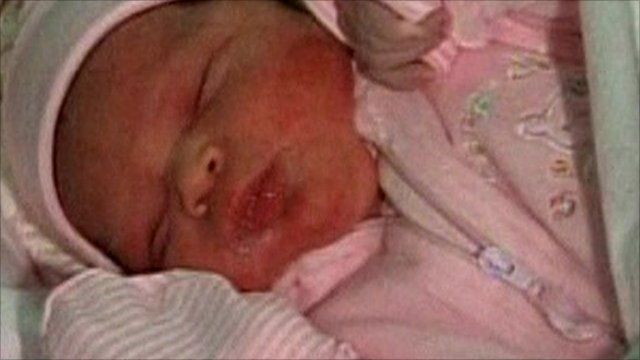 Video
Miner's baby to be called Spanish name for Hope
The wife of one of the 33 miners trapped underground in Chile has given birth to a baby girl.
Ariel Ticona, who has been trapped underground for 40 days, has asked his wife to name the girl Esperanza, Spanish for hope.
Relatives recorded the delivery, and say they will send the video down through one of the shafts being used to ferry supplies to the trapped men.