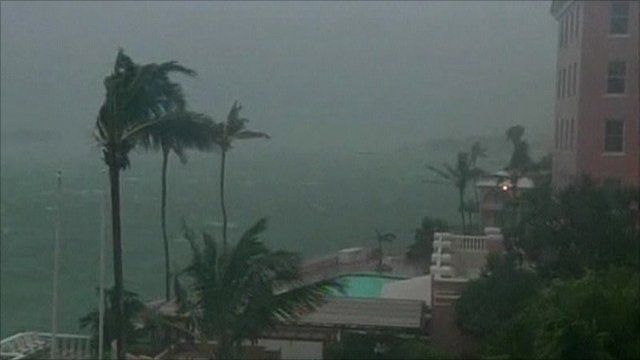 Video
Hurricane Igor sweeps across Bermuda
Fierce waves and high winds from Hurricane Igor are pounding the Bermuda islands, causing flooding and cutting power to thousands of homes.
The storm, which is sweeping west from the Atlantic Ocean, has been downgraded to a category one hurricane.
However, Bermudan authorities warn that it could be the worst storm the British overseas territory has ever seen.
Go to next video: Hurricane Igor reaches Bermuda