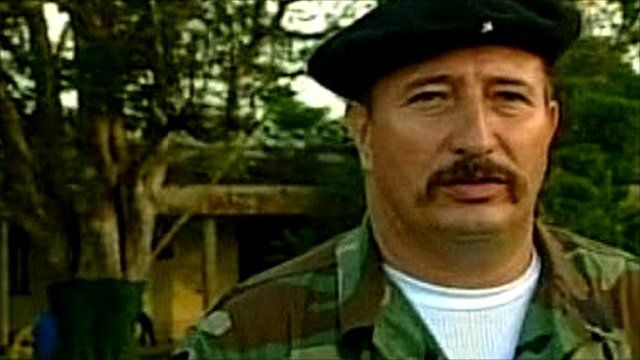 Video
Top Colombian Farc rebel Mono Jojoy killed
One of the most senior leaders of the Revolutionary Armed Forces of Colombia (Farc) has been killed, according to reports.
Jorge Briceno, also known as Mono Jojoy, died in a military air strike in the Macarena region, known to be a Farc stronghold.
He had eluded Colombian security forces for almost 10 years.
The BBC's Jack Izzard reports.