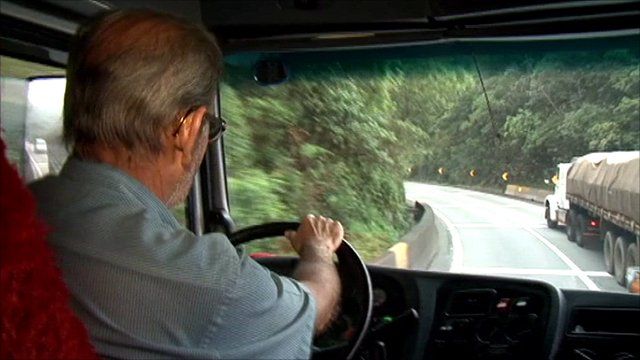 Video
Trucker on Brazil's overcrowded ports and dangerous roads
While Brazil's booming economy has led to an overall feel good factor, there are concerns about the state of the country's infrastructure - including its roads and ports.
Improvements to the port of Santos have been made in recent years but not enough to cope with the increased demand. Access to many of the warehouses is down cobbled roads, more suitable for the era of horse and cart than heavy lorries.
When trucker Eloi dos Santos arrives with his load of coffee he never knows how long he will have to wait. Often there are no containers available to store the cargo and it can take hours or days before he is unable to unload it.
Here he voices his concerns about the state of both the port and also the roads leading down to it, some of which he considers to be dangerous.
Go to next video: Brazilian pupil on 'privileged' school