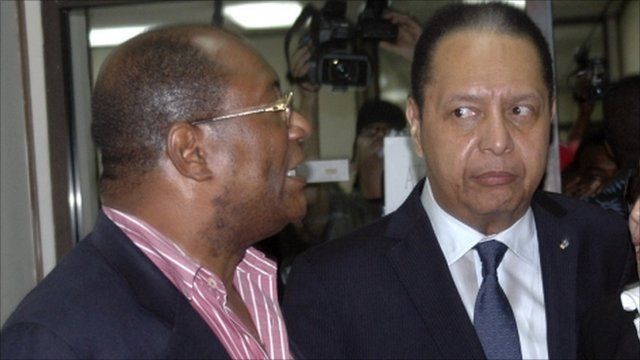 Video
'Baby Doc' arrives at Haiti courthouse for questioning
Haiti's former leader Jean-Claude "Baby Doc" Duvalier has been charged with corruption and embezzlement during his 1971-1986 rule, prosecutors say.
Mr Duvalier was allowed to go free after questioning, but a judge will decide whether his case goes to trial.
Reports say some onlookers jeered as he left court while others cheered in a show of support.
Pictures show the ex-leader, who denies any wrongdoing, arriving at the courthouse.