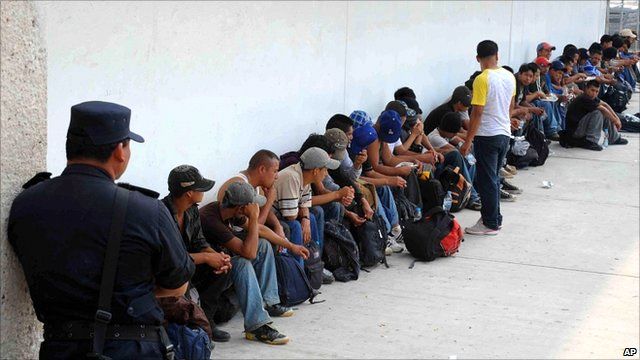 Video
Mexican police discover 500 migrants in US-bound trucks
Police in south-eastern Mexico have discovered at least 500 men, women and children crammed into the trailers of two lorries, in one of the biggest cases of people smuggling in the country.
The illegal migrants are thought to be from Latin America, Nepal, India and Japan.
The drivers of the lorries have been arrested and are being investigated as suspected human traffickers.
Richard Galpin reports.
Go to next video: Mexico's anti-drug gang protest