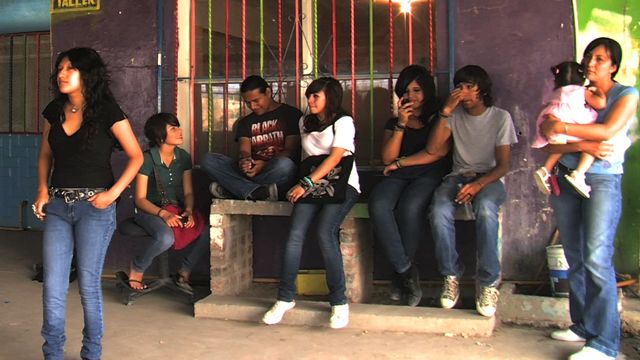 Video
Inside a Juarez youth club
In the dangerous neighbourhoods of Ciudad Juarez, Mexico, many children end up as members of gangs or drug cartels. But the hope is that a new youth centre will offer them an alternative.
Daniel, 22, set up the social centre last year in an abandoned kindergarden, helped by a local NGO. It offers regular classes for children who have left school, as well as creative classes in subjects like hip hop and graffiti.
The centre has been open for less than a year, but Daniel says there has already been an improvement in the lives of the local children. The centre organises a weekly football tournament between rival gangs, and he says there has been less violence between them as a result.
Daniel himself was once part of a street gang founded by his uncles. He says he started using guns at age 13, and saw several of his friends die in the neighbourhood. But his life changed when he got interested in singing, and got a scholarship to finish school.
Go to next video: US firearms in Mexican drug war