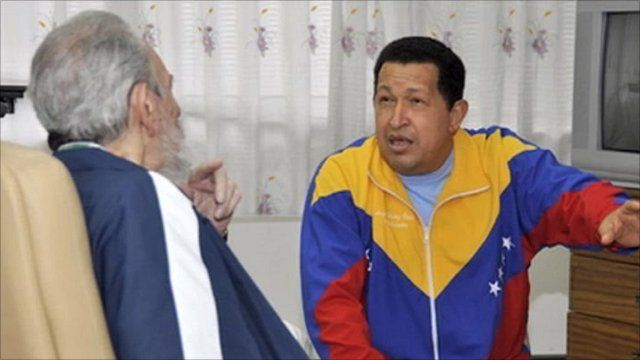 Video
Hugo Chavez's absence from Venezuela provoking concern
Venezuelan government officials have sought to dampen rumours regarding the health of President Chavez, saying he continues to recover in a Havana hospital after an operation.
It is two weeks since Mr Chavez underwent surgery for what government officials have said was a pelvic abscess, and the normally outspoken leader has been uncharacteristically quiet since.
Opponents at home have been quick to seize on his absence as a violation of the constitution, saying governing from abroad is not allowed.
Michael Voss reports from Havana.
Go to next video: Chavez family appeal to 'God's power'