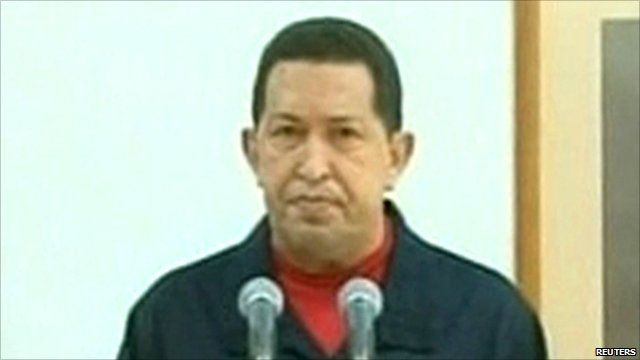 Video
Chavez tells of surgery to remove cancerous tumour
Venezuelan President Hugo Chavez has revealed he has had surgery to remove a cancerous tumour, in his first speech since flying to Cuba for treatment.
Speculation about his health had been rife since he left Venezuela three weeks ago for what officials said was an operation on a pelvic abscess.
Sarah Grainger reports.