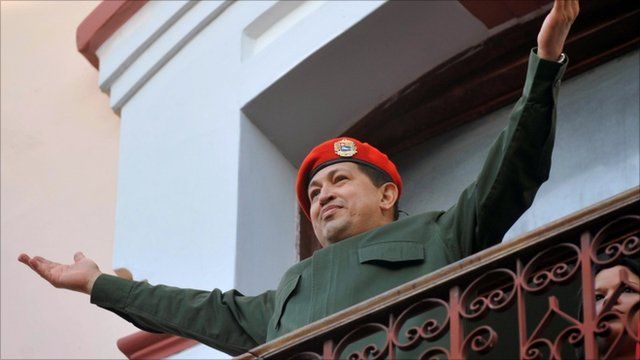 Video
Hugo Chavez addresses Caracas crowds on return
President Hugo Chavez of Venezuela has addressed cheering supporters from the balcony of the presidential palace in Caracas following his return from Cuba.
Mr Chavez spent more than three weeks recuperating in Havana, after undergoing emergency cancer surgery. His absence and initial secrecy about the extent of his health problems has created uncertainty in Venezuela.
Sarah Grainger reports.