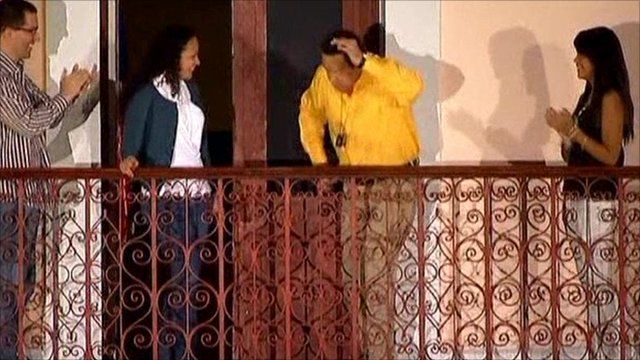 Video
President Hugo Chavez dances on his birthday
Venezuelan President Hugo Chavez celebrated his 57th birthday on Thursday with some dancing and promised the gathered crowd he would run in next year's elections.
He returned home from Cuba on 24 July after a second round of cancer treatment.
The president is preparing for more chemotherapy.
Go to next video: Can Venezuela be a world cocoa power?