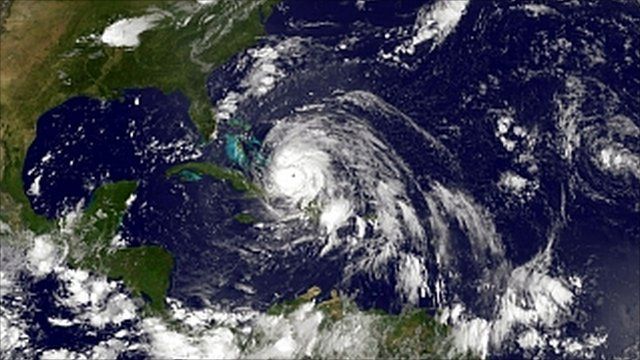 Video
Hurricane Irene batters Bahamas
Hurricane Irene has been hammering the Bahamas as it moves towards the US on a projected track to hug the east coast.
The first hurricane of the Atlantic season is a category three storm, with winds of 185km/h (115mph), and is expected to strengthen.
The huge storm has brought flooding and power cuts across the Caribbean.
Robert Sands, Senior Vice President of the Bahamas Resort in Nassau, said the eye of the storm has now passed New Providence Island.