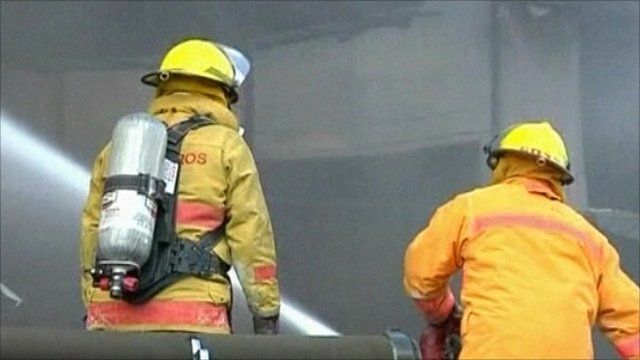 Video
Mexico casino arson attack kills dozens in Monterrey
An arson attack on a casino in the northern Mexican city of Monterrey has killed at least 53 people.
Several gunmen burst into the building in broad daylight, dousing it with fuel and setting it alight.
Amid the panic, many people were trapped and overcome by smoke.
Authorities and relatives have expressed their shock over the attack.