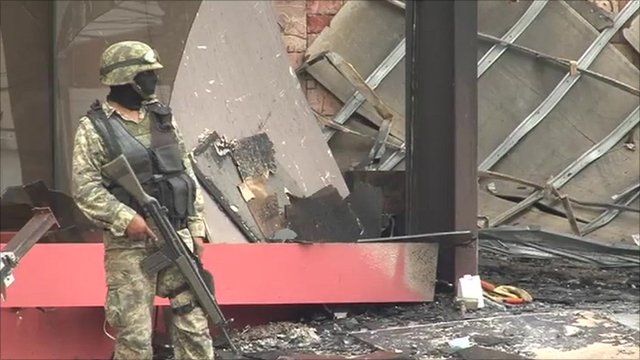 Video
Mexico casino became 'death trap'
Mexico's government is offering a 30m peso ($2.4m, £1.47m) reward for information leading to those behind a casino attack which killed over 50.
Several gunmen burst into the building in broad daylight, dousing it with fuel and setting it alight.
As Julián Miglierini reports, the emergency doors of the casino were locked and "the place had become a death trap".