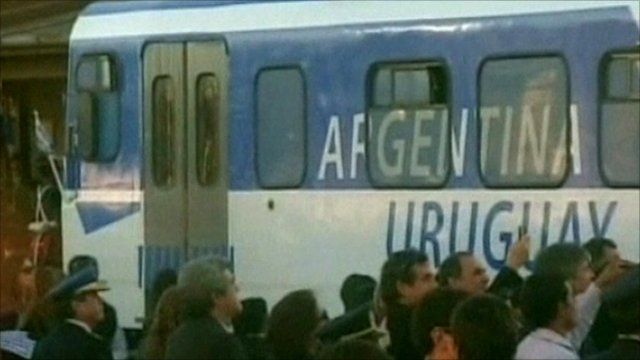 Video
First train to link Uruguay and Argentina in 26 years
After 26 years of disruption, the presidents of Argentina and Uruguay opened a regular train service that links both countries.
The route was launched in 1982 after completion of the Concordia-Salto bridge over the Uruguay river, but only remained open for three years before a train workers strike in Uruguay blocked it.
Since then travellers had to take a ferry trip instead.
Liliet Heredero reports.