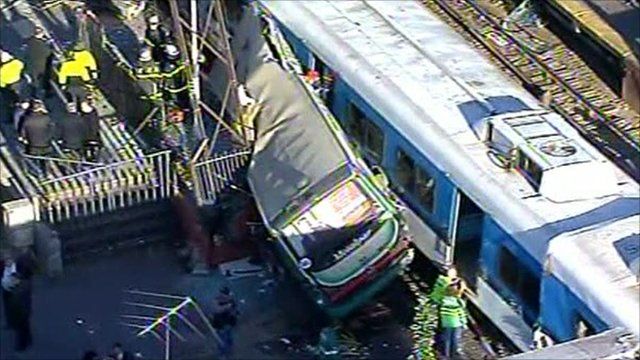 Video
Bus and trains collide in Argentina killing at least seven
At least nine people have been killed when a train collided with a bus crossing the tracks and then hit a second train coming into a station.
More than 200 people were injured, some seriously.
The crash happened during the morning rush hour as hundreds of commuters were waiting at the station in Flores, a Buenos Aires suburb.
Officials are investigating reports that the bus driver, who is among the dead, failed to heed a stop signal.