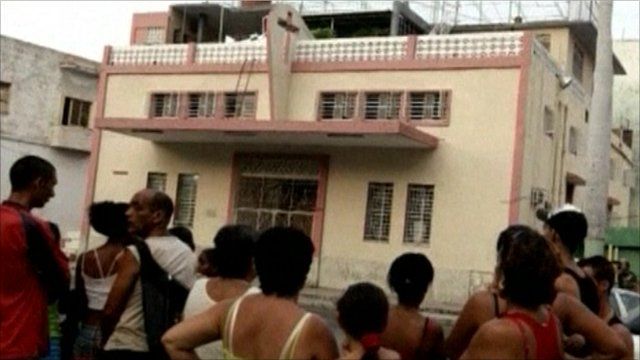 Video
Worshippers locked in Cuban church
Tensions are growing in Cuba's capital Havana where more than 60 people remain locked up inside a Pentecostal Evangelical church.
The group has been inside for more than three weeks.
Among them are 19 children and four pregnant women.
According to government media, none of them are being held against their will.
As Liliet Heredero reports the government has been cautiously dealing with the situation.
Go to next video: Cuba improves relations with Church