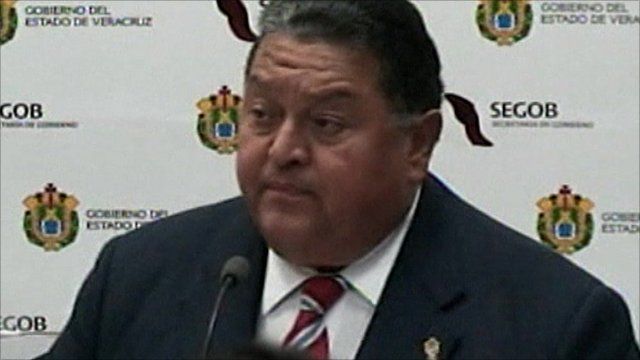 Video
Bodies of 35 people abandoned in trucks in Mexico
Mexican gunmen blocked an underpass on a busy road in the Mexican state of Veracruz and abandoned 35 bodies in the backs of two trucks, authorities said.
Horrified witnesses sent messages on Twitter as gunmen began blocking the road in the centre of Boca del Rio.
Veracruz Attorney General Reynaldo Escobar said that all the victims identified so far had criminal records.