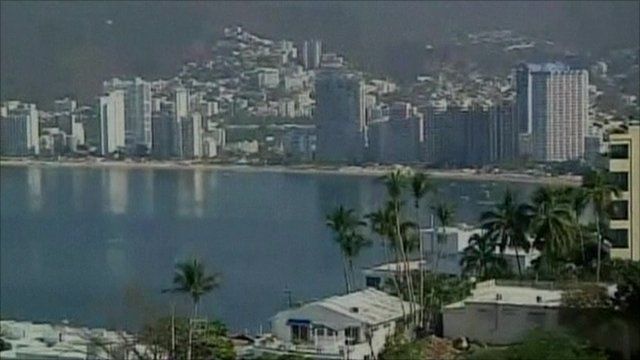 Video
Severed heads left outside Mexican school
Mexican police have found five decomposing heads left in a sack outside a primary school in Acapulco.
Handwritten messages were also found, reportedly threatening the state governor as well as local drug lords.
It was not clear if the discovery of the heads and five decapitated bodies elsewhere in the city was linked to extortion threats against teachers.
Dozens of schools have been closed since last month after teachers went on strike over security concerns.
Daniel Griffiths reports.