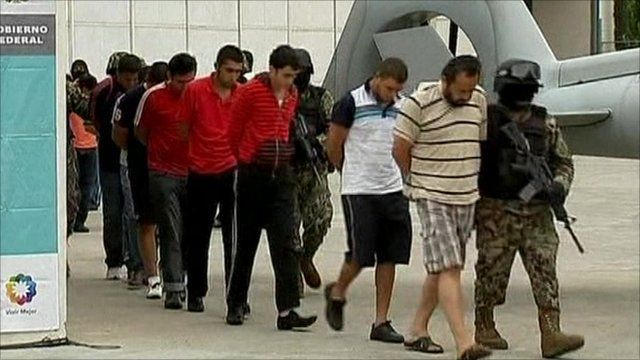 Video
Mexico arrests over mass killings in Veracruz
The Mexican navy has arrested eight suspects in the murder of 32 people whose bodies were found in the eastern city of Veracruz on Thursday.
They are also accused of the murder of 35 others whose corpses were dumped on a main road near the city last month.
The navy blamed the killings on a drugs gang known as the New Generation, which is involved in a battle for territory with the rival Zetas cartel.
At least 12 suspected members of the Zetas have also been arrested.
Mexican authorities presented the suspects to the media, along with weapons seized during the arrests.
Go to next video: Severed heads found in Mexico City