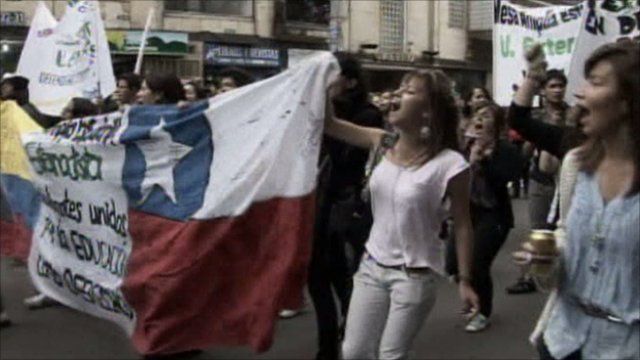 Video
Colombian students clash with riot police in Bogota
Bogota police have used tear gas and water cannon during clashes which broke out at student protests over planned changes to Colombia's university system.
The government says cutting state university funding and boosting student loans will mean more people can go to university.
But the students say it will mean higher fees and open the door to privatisation.
Heather Sharp reports.