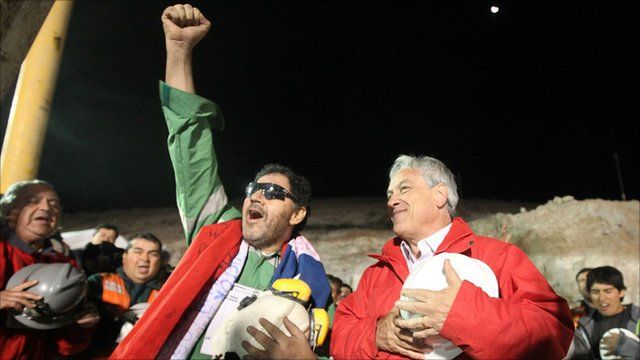 Video
One year since millions watched Chilean mine rescue
It was the feel good story of 2010 watched by millions around the world
This time last year, rescuers painstakingly extracted the 33 Chilean miners who had been trapped underground for two months.
Many of the rescued men are today returning to the mine to celebrate what amounted to a "rebirth".
The BBC's Tim Willcox witnessed the rescue at Copiapo mine and looks back on the events since that dramatic day.
Go to next video: 69 days: Miners' long wait for rescue